Ross Mitchell
---
I graduated from Manchester University in 2003 and worked in the NHS. I have links with many specialists and Consultants in health care nationwide.
Between 2007 and 2011 I worked for St Helens Rugby League club before moving to 2012 Carnegie Challenge Cup winning Warrington Wolves Rugby League club to become Head Physio.
I have a beautiful wife and young daughter to spend time with when work allows! I love cycling, running, snowboarding and cooking.

MCSP SRP BSc
Chartered Physiotherapist
Manipulation and Sports Injury Specialist
From a young age I wanted to be a Physiotherapist after suffering a few unfortunate injuries playing rugby. I was under the care of several expert clinicians and their drive and desire to help me understand the problem and get back to full fitness inspired me.

After graduating from the University of Manchester in 2003 my first job as a Physiotherapist was in a large private sports injury clinic based in Bolton, treating a range of clients from professional athletes to regular gym goers and members of the public.

After this I spent 7 years working for the NHS in a range of locations across the North West before specialising in Musculoskeletal Outpatients and becoming a Specialist Physiotherapist in Bury. These roles involved assessing and treating patients who had been referred by their GP or an orthopaedic consultant with musculoskeletal problems.
---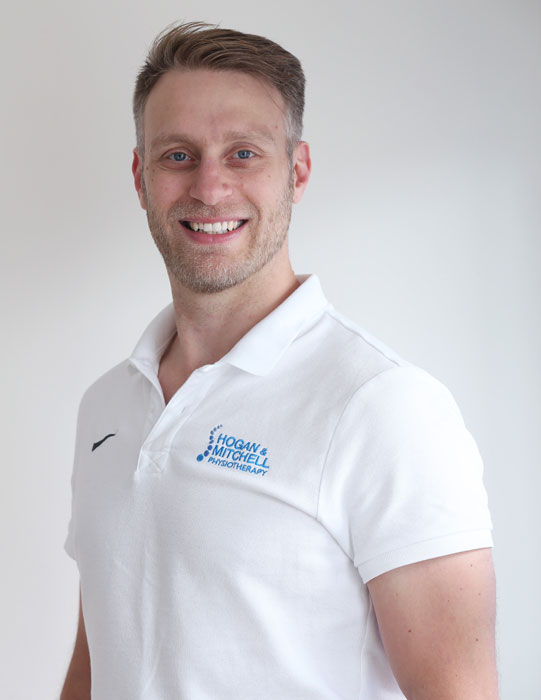 During this time I also began working for St Helens Rugby League Football Club, eventually becoming the Senior Academy Physiotherapist for 4 years. This highly challenging and demanding role gave me the desire to work in professional sport full time.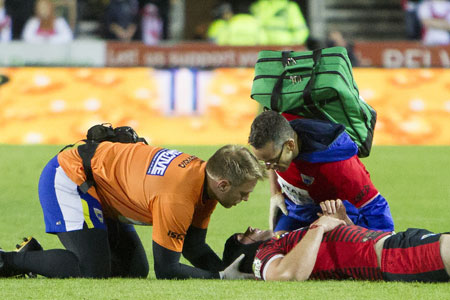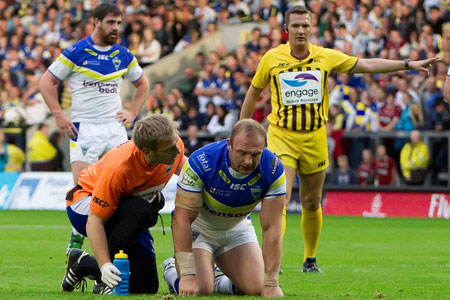 After knowing Simon for several years whilst studying for a Masters degree together, we decided to take the plunge and open out own specialist clinic in Macclesfield. Hogan & Mitchell Physiotherapy was born and we have not looked back. We have both now joined the prestigious Musculoskeletal Association of Chartered Physiotherapist (MACP) after completing the difficult but rewarding certification process. The hands on skills together with acupuncture and targeted screening and rehabilitation skills.

I have a real passion for helping people, in particular clients which long-standing problems sometimes called 'chronic pain' or 'persistent pain'. I pride myself on being able to accurately diagnose a problem and explain it in detail, along with any contributing factors, to help stop symptoms returning. Whether it be hands on treatment, acupuncture or 1:1 rehabilitation I am confident in being able to help anyone who comes through our door.

Originally from Birmingham (for my sins) I having played rugby union for many year before the injury-curtain called time on the fun, so I have first hand experience of being a patient. I am still a keen amateur sports person with interests in running, cycling, weight training, snow sports and racket sports and I like to regularly challenge myself with different events, races or sportives.

My supportive but long-suffering wife and 2 daughters can testify to my (I am told annoying) attention to detail and hope this shows in my work. Feel free to get in touch with any questions or queries as to how or whether we can help.