Specialists at helping you live the
life you want

Understand your pain

Discover how to get better
Get your life back
Download your FREE SPORTS INJURY REPORT
5 quick & easy ways to get over & prevent sports injury!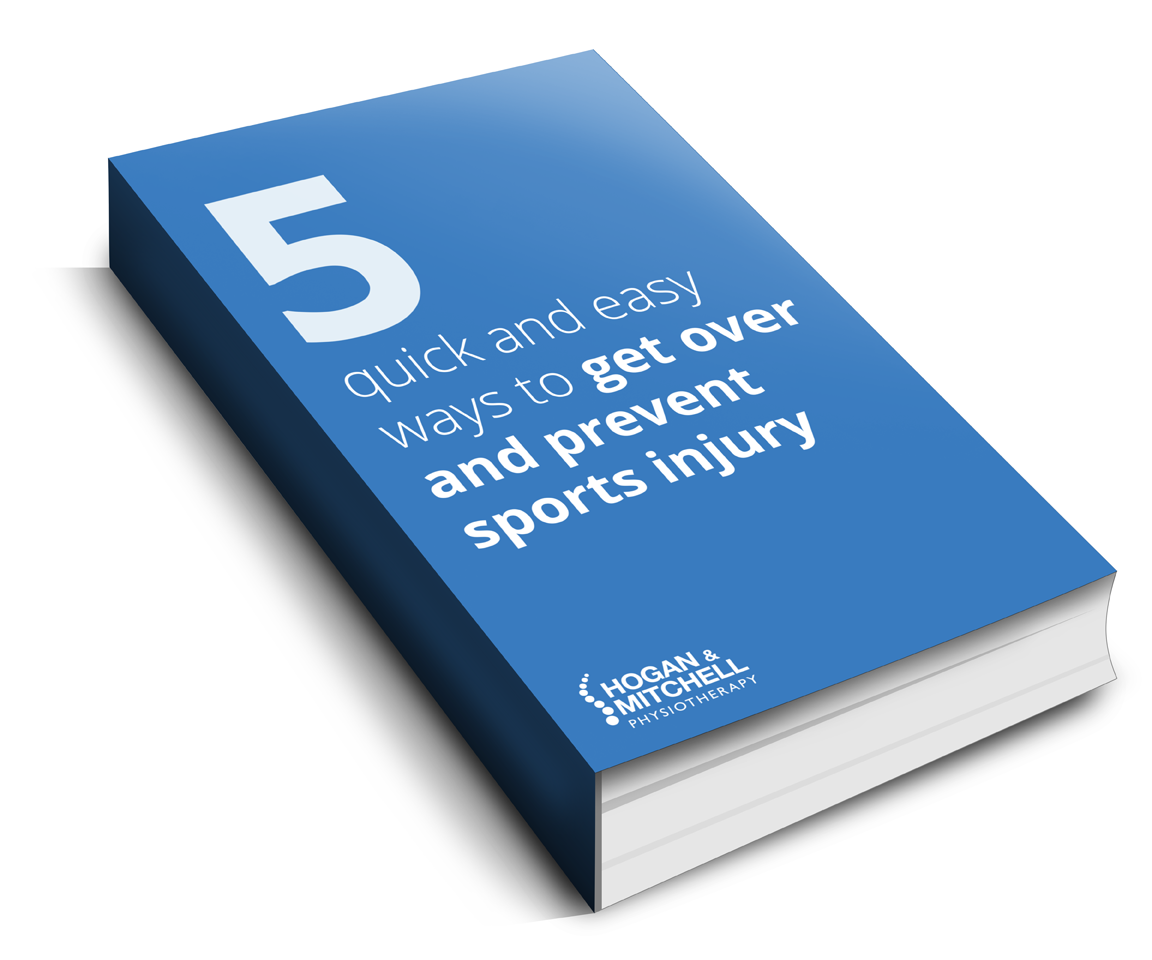 A Sports Injury shouldn't be a life sentence
Love Sport, HATE being injured? You've come to the right place!
We'll get your diagnosis & rehab right FIRST TIME. Meaning you get back to your sport as FAST as possible.
Don't waste time. Get our help & get better!
How long will your pain stop you from
living the life you want and keep doing the sports you love?
Tell us how your sports injury pain affects you:
Sports Injury making your life

miserable?
End your injury woes and come back fighting fit with our expert help
We'll help you find out what's wrong
We'll give you peace of mind so that you are confident and know you are safe to keep moving
We'll help you to keep active
Stay healthy and do what you love whether its walking, running, playing sports or chasing after your kids all day!
We'll help you to stay free from painkillers
No more reaching for the medicine cabinet. PLUS - they're no good for your long term health anyway, they don't actually do anything to fix theproblem, they just mask it
We'll help you to avoid unnecessary surgery
We'll quickly help you understand the root-cause of what's going on so you can learn most things get better without surgery instead of it being the first and only option
We'll help you to get more enjoyment out of life!
Relax and enjoy the quality time with your family and friends that aches and
pains can steal from you, and finally get a good night sleep without tossing and turning
We have helped thousands of people get better from sports injuries.
From a 1 week episode to months worth of pain. Sports injuries are one the most common problems that we see in our physio clinic in Macclesfield Cheshire.
When it comes to sports injuries, it feels like everyone has an opinion on what's best for you. It can be confusing to know who to listen to and who to trust. Most of the advice is often out of date.
One thing that is certain about sports injuries is that your sports injury and the contributing factors to it are individual to you. So what might have worked for a friend will not work for you.
If one treatment worked for everyone then sports injuries would not be the problem they are!
Frequently heard problems
Here are some things that our clients have said to us about their
sports injuries BEFORE they came to us.
Excellent knowledge and everything was well explained. Comfortable atmosphere and very professional. Hogan & Mitchell physio helped me with a back pain problem I'd had for years. About a month after seeing them for only 1 session I don't have any pain. Their diagnostics and instructions have been well worth the money.
Richard M.
Very good practice, friendly but also professional. If you have any issues relating to sore backs and stiffness this is the practice to use. I have tried others in Macclesfield and have not had the same help that I have had from Simon and Ross.
Ruth P.
The "Get Rid of Your Sports Injury Plan"
Book an appointment
Get a diagnosis
Get a bespoke treatment & rehab plan
Carry out the plan (important!)
Get better!
The Hogan & Mitchell Guarantee
1. We promise to listen to you and explain your problem in a way that makes sense to you, and tell you how long it will take to get better
2. We promise to be honest about what will & won't help you
3. We promise you a positive experience of what real modern physio is and what we can help you achieve, WITHOUT machines or acupuncture!
4. We promise that if we cannot solve your problem, we will put you in touch with the right person who can.